Welcome to ABEL
We are growers, makers and sellers.  

We are focused on making delicious Cider and Chardonnay and are driven by quality and authenticity.
We've gone back to the grassroots of wine and cider making, planting apple trees and chardonnay vines on our beautiful piece of land in Tasman's Upper Moutere Valley. Run as an apple orchard for over 100 years we have set up a small winery in the old apple packing sheds.

We grew up immersed in wine and we believe our Moutere clay soils are perfectly suited to making quality chardonnay and cider. Our chardonnay has energy, freshness, fruit purity and acidity. And our Méthode Cider is not cider as you know it - it's dry, it's refreshing, and it tastes like the fruit it's made from.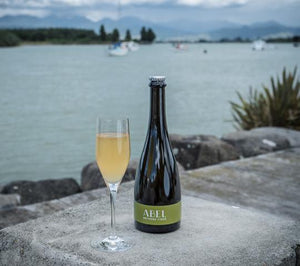 Abel Methode Cider
With aromas of brioche, sherbet & green apple, you'll love our bone dry Methode Cider, crafted from apples & pears that the Tasman region is famous for.
Shop Now →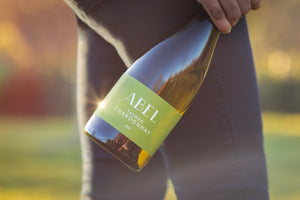 Abel Tasman Chardonnay
Hand picked and gently pressed to French oak cuves, try our latest release Tasman Chardonnay from fruit grown on the Moutere clays
Shop Now →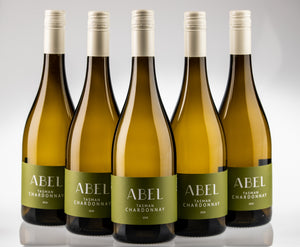 Club Abel
Join and save, with free deliveries to your door, discounts on purchases from our website, and exclusive deals and access to rare vintages. Join the club!
Join Today →
I think when you genuinely make what you love, the result will always be great.
@davenash
Mark and Sophie McGill are proven gurus when it comes to making great quality cider.
Yvonne Lorkin, Wine Editor
The cider was crisp and refreshing with a nice line of acidity that brought a little funk.
@sommsayhai
Bought for novelty value, actually the nicest cider I've ever tasted!
@missyaabel